S/n

---

Course

---

1 Week Schedules

---

1 Day Schedules

---

 

1

 

Project Planning and Management

---

March       5-9

June          4-8

August     6-10

Nov           5-9

---

 Feb    10th

 May   12th

July     14th

Sept    8th

---

 2
 

Monitoring and Evaluation of programs

---

April        9-13

June         11-15

October   8-12

---

March  17th

Nov       10th

---

 3
 

STATA –Data Analysis Package

---

Feb          19-23

June        18-22

Sept         10-14

---

April    21st

July      29th

Nov      24th

---

 4
 

QuickBooks- Computerized Accounting

---

March     26-30

August    27-31

October  22-26

---

May     26th

 Sept    22nd

---

 5
 

Writing Fundable Project Proposals

---

April       23-27

July          23-27

Dec          10-14

---

March 31st

June     30th

 

---

6
Survey Methodology & Statistics

for Enumerators

---

–

---

March  24th

Dec       8th 

---

7
Quantitative data management &

analysis using NVIVO

---

–

---

May     26th

 Sept    22nd

---

8
Data analysis using R

---

–

---

March 31st

June     30th
Note:
The training program is more practical than theoretical, delivered by field practitioners vast with extensive participatory experience.
One day programs run during the week ends especially Saturday from 8:30-5:00pm
One week programs run for five days from Monday to Friday in a specific Month.
For each course participants receive reading materials and certificates of course completion after training.
All the training will be conducted at Makerere University Pharmacy Building.
One day course costs Ugshs. 100,000/= (One hundred thousand only) while 1 week course costs Ugshs. 250,000/= (Two hundred and fifty thousand only). This fee includes breakfast and lunch for participants.
Mbarara Kakyeka Stadium Agricultural and Trade show organised by DataCapital in Partnership with UBC TV- "Farmers Basket Program" 25th October to 1st November, 2017
Data Capital International in partnership with Uganda Broadcasting Corporation Television (UBC TV); "Farmers Basket Program" has organized an agricultural Show in Mbarara Kakyeka stadium to allow agricultural value chain actors  showcase their innovative practices to the population in western Uganda. This is a planned annual program that will allow different agricultural actors to showcase best agricultural practices for improved agricultural production, productivity and value addition in the region.
This show will bring agricultural innovations to actors in western Uganda who may have not gotten chance to attend the national agricultural show in Jinja. The show will take place at Mbarara Kakyeka Stadium from 25th October  to 1st November 2017.
While government organises a national agricultural show that usually takes place in Jinja (Eastern Uganda) annually, some agricultural actors in other regions do not get opportunity of participating. This agriculture show plan therefore creates showcasing opportunity for actors in other regions especially in Western and Northern regions of Uganda.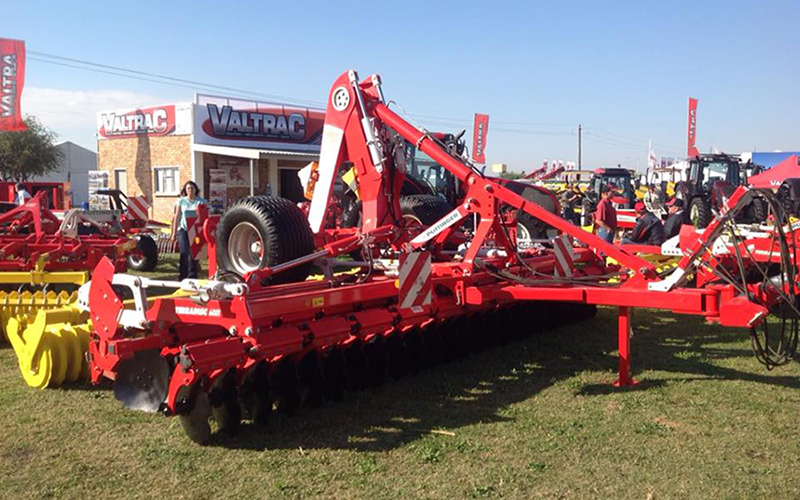 OBJECTIVES OF THE AGRICULTURAL SHOW/EXPO
To facilitate showcasing of the best agribusiness practices in the agribusiness market system
To encourage youth participation in agribusiness as means of employment creation.
To foster qualitative and quantitative production of agricultural enterprises for improved livelihood sources of Ugandans  and foreign earning,
To link together agricultural value chain actors both within the country and outside the country
To provide an opportunity to value actors that missed the Eastern (Jinja) Agricultural show to participate in the western Agricultural show/expo
To provide value chain training of the 12 agricultural enterprises prioritized by national development plan II for increased production, productivity and value addition [i]
ACTIVITIES DURING THE AGRICULTURAL SHOW/EXPO
Exhibition: Various agricultural actors shall showcase their best innovative agronomic practices for adoption;
Training of Farmers: There shall be a parallel session of training farmers in best agronomic practices of the 6 enterprises prioritized by the national development plan II (NDPII).
Registration of export enterprise forum members to coordinate agricultural production, productivity and value addition in western Uganda. Progressive actors will be registered to form core forums to facilitate agricultural activities. Registered members shall be met regularly for advice and technology skills transfer.
 Guest of Honor:
His Excellency, The President of the Republic of Uganda, Yoweri Kaguta Museveni
Entrance Fee
Children: UGX 1,000 and Students
Adults: UGX 2,000
 Opportunities
A platform to learn current technologies of production in the agricultural value chain.
A platform to network and meet new agricultural value chain actors
A potential market for your products.
Active participation by the private, civil society and government sectors.
 Key partners
Best Agro Technology & Innovations Stand
Most popular Education institutions (Schools, Polytechnics, Special Schools, Colleges and Universities, etc)
Most popular heavy machinery stand i.e CAMCO, ENGSOL, TECHNIK etc
Most popular financial services i.e Banks, SACCOs, Insurance, MFIs, NSSF, etc
Research Institutions (NARO, Universities, ILRI, etc)
Seed companies
Feeds companies
Agro -chemical companies
Government ministries /departments/programmes stand
Agro processors
Dairy equipments dealers
Services to Expect
Excellent publicity in local and regional news media, with special supplements
Provision of banners, posters and leaflets
Car stickers & gate passes for exhibitors
Telephone services at the show ground
First Aid services
Water and electricity installation
Private catering establishments available 24 hours
Free entry of tent, table and 2-3 chairs
Exhibitors cards and water
 Show Time
Official duration of the show is 9:00am – 6:00pm. More entertainment and evening parties extend beyond midnight.